Cross Border Safari
Kenya – Tanzania
The Great Cross Country Safari
21 days 20 nights safari
Best travel period: end of July until October for migration in the Masai Mara, other months for migration in the Serengeti.
Index: L=Lunch, D=Dinner, BB=Bed/Breakfast, HB-FB=Half-Full board
Day 1
Arrive at Jomo Kenyatta International Airport
Meet and greet at the Airport with your Kenya driver guide and then transfer to The Fairview Hotel in Nairobi for dinner and overnight. BB
Day 2
Nairobi – Aberdare's National Park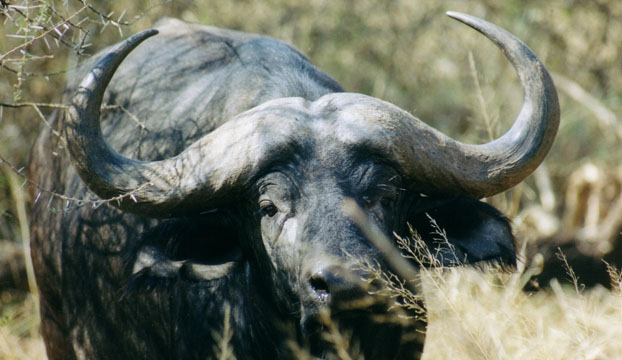 Depart from your Nairobi Hotel at 08.00 hrs and drive 'up country,' past the farming communities of Thika and Karatina, towards the Aberdare National Park. The Aberdare Mountains mark the true beginning of Kenya's Northern Highlands. In the northwest, the Aberdare Forest towers over rich fertile land, whilst Mount Kenya and its snow covered peaks guard the distant boundaries of Kenya's Northern Frontier.
Visit The Karuru Water Falls, where several erected platforms look over the dense forest from different angles, giving you a bird's eye view. After a picnic lunch enjoy a game drive in the Aberdare's rich mountain forest. The thick montane forest is packed with wildlife not indigenous to East Africa's open savannah land. Giant forest hog, with enormous tusks; shy, rare Bongo antelope, as well enormous, old buffalo, forest elephant, black rhino and golden cats are indigenous to the area.
The Aberdares National Park is a labyrinth of dense, almost impenetrable forestation; fast running, fresh water, rivers, lakes, and hidden valleys crowned by rugged rocky outcrops. It truly is some of the best tropical, montane forests to be found in Central, Eastern Africa.
After descending the northern slopes, drop down to Treetop (night observation) lodge tree-level set in clearing in the heart of the forest. It overlooks a floodlit waterhole and a saltlick, which attracts a host of wildlife including elephant, black rhino, leopard, bushbucks and nocturnal species such as aardvark. Fill in your 'wish list' before retiring to bed and you will be woken when those animals visit.
Dinner and overnight: Treetops Lodge FB
Day 3
Aberdare's National Park – Lake Nakuru National Park
Passing Nyahuru, visit the splendid Thomson Falls before continuing on to Nakuru town for picnic lunch before entering the national park. Lake Nakuru is part of Kenya's Lake Basin that consists of a series of fresh and alkaline lakes dotted across the Rift Valley created millions of years ago following massive rifts in the earth's crust. Lesser flamingo fly between Lake Nakuru's nesting grounds to Lake Natron, a popular feeding ground rich with algae and small crustaceans. The park is also famous for tree climbing lions, yellow Acacia forest and its rhino sanctuary.
Dinner and overnight: Special Campsite Lake Nakuru National Park. FB
Day 4
Lake Nakuru National Park
Enjoy morning and afternoon game drives in this beautiful, little park. Totally different echo systems live side by side; from the water's edge to the forest and the rocky outcrops so popular with leopard. Look out for black and also white rhinos, Rothschild giraffe, buffalo, zebra, warthog, various antelopes and numerous birdlife.
Dinner and overnight: Special Campsite Lake Nakuru National Park. FB
Day 5
Nakuru National Park – Lake Naivasha
Enjoy a last chance to game drive, whilst leaving the park. In the course of the morning you will reach Lake Naivasha, neighboring Lake Nakuru within Kenya's lake basin. Famous for its huge pods of hippo, giant Fish Eagles, shores fringed with papyrus bullrushes and dotted with tiny islands and channels. It is the perfect for a boat ride to see hippos and water birds. Afterwards, a 40-minute drive takes you to the idyllic 'Crater Lake' for lunch. In the afternoon a guide will escort you on a nature walk around the 'Small Lake' and up to the crater rim for sundowners. A night game drive after dinner opens a whole new perspective on wildlife and you may well sight nocturnal game such as white-tailed mongoose, genet cats, bush babies, porcupines, aardvark, leopard and so much more.
Dinner and overnight: Crater Lake Lodge. FB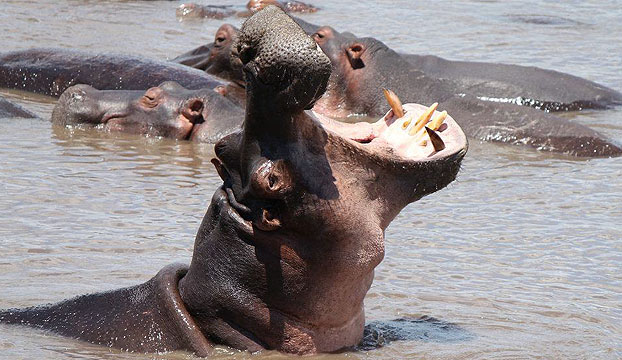 Day 6
Lake Naivasha – Maasai Mara Game Reserve
It is a long drive to Maasai Land but well worth it. En route you drive up the eastern wall of the Rift Valley Escarpment reaching Narok in time for a picnic lunch. Immediately on entering the Masai Mara Game Reserve your game viewing starts in earnest. Late afternoon you proceed to camp where the crew will welcome you with open arms.
Dinner and overnight: Masai Mara Special Campsite FB
Days 7 – 9
Maasai Mara Game Reserve
You have plenty of time to discover the Maasai Mara. Game drives will be arranged according to the migration's movements, with the option of morning and afternoon game drives or, full days out exploring with picnic lunch boxes in hand.
The Maasai Mara is the northern part of the Serengeti Ecosystem, which is characterized by excellent game viewing all year round. The winding 'Mara & Sand Rivers' snake their way through the park providing a permanent source of water to hordes of wildlife. The landscape is further enhanced by the steep Rift Valley Escarpment, which lines the horizon. In July the world famous migration faces north, crossing both rivers. The wildebeest make the perilous, return journey back to Tanzania towards the end of October/beginning of November. The Masai Mara Game Reserve covers a smaller area of highly concentrated wildlife, fed by the fast running rivers and rich, fertile grasslands. During the migration approximately 2.5 million wildebeests and zebras can be seen scattered over the Mara's extensive savannah.
Dinner and overnight: Special campsite along the Mara River FB
Day 10
Maasai Mara Game Reserve – Lake Victoria
After an early breakfast say farewell to your Kenyan camp crew, before heading in the direction of Lake Victoria and the Kenya/Tanzania border post, at Isibanya. Here you will be met by your Tanzanian driver/guide and after completing immigration formalities continue on to Speke Bay. Picnic lunch.
Dinner and overnight: Speke Bay Lodge FB
Day 11
Lake Victoria – Serengeti National Park
After breakfast enjoy an excursion along the picturesque shores of Lake Victoria. Following lunch at the lodge head for the Serengeti's Ndabaka Gate, in the direction of the park's breathtaking Western Corridor. From the hanging bridge you are likely to see huge crocodiles floating in the waters, or basking in the sun along the sand banks, before continuing towards the heart of Serengeti – where the camp crew will greet you with open arms.
Dinner and overnight: (Special) Campsite Serengeti FB
Days 12 – 15
Serengeti National Park
You have plenty of time to explore the Serengeti, one of the most beautiful National Parks in the world, boasting an incredible selection of wildlife. Your game drives will follow the wildlife's seasonal movement, which at this particular time is especially good for viewing all big cats – hunting along the large herds of wildebeest. Our safaris have no limit on mileage and time on game drives.
Dinner and overnight: (Special) Campsite Serengeti FB
Day 16
Serengeti National Park – Oldupai Gorge – Ngorongoro Crater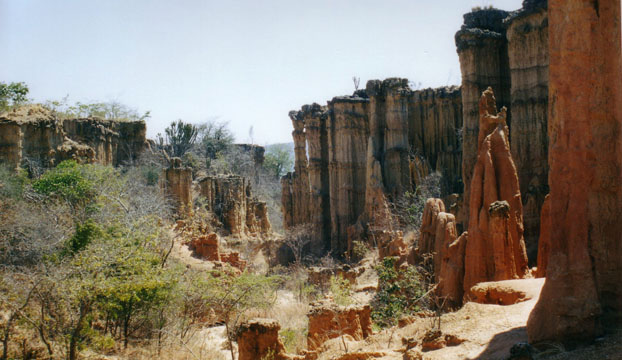 An early start through a curtain of dust leaves the endless plains of the Serengeti behind en route to Ngorongoro Crater via Oldupai Gorge; known as the 'Cradle of Mankind,' where man's first footsteps were discovered. At midday decent 2000 feet onto the crater floor, where you will experience the great variety of wildlife that lives in the second largest Caldera on earth. Experience a solitary game-drive in the late afternoon, as most people have left the crater-floor. Silent beauty beneath soft rays highlights increased animal activity as the sun fades. Wrap up warm as the sunsets, for nights at the Crater Rim are always chilly.
Dinner and Overnight: Ngorongoro Serena Safari lodge
Day 17
Ngorongoro Crater – Empakai Crater – Lake Eyasi
Very few people have experienced the extraordinary itinerary we have planned for today. Passing the slopes of the Olmoti Crater, Embulbul Depression and Loolmalass, hidden amongst fertile grasslands that unfold into a prehistoric landscape you reach the secret crater of Empaki (2700m). The Caldera is lined with a 600m steep, forested wall; its floor covered with an emerald lake – the seasonal home to millions of flamingos, pelicans and other tropical, water birds. Old, solitary buffalo drink peacefully below; whilst beyond the rim, a magnificent view spreads across the Great Rift Valley. This rugged, untouched environment is testimony to a time when the world was a bubbling cauldron. An armed ranger will accompany the adventurous that wish to descend onto the crater floor.
From Empakai Crater you drive to Lake Eyasi.
Dinner and Overnight: Kisima Ngeda Tented Camp FB
Day 18
Lake Eyasi
This beautiful tented camp offers all the romance and the comforts of a traditional luxury tented camp. The tents are set in a stunning position on the shore of this soda lake, at the base of the Rift Valley escarpment. Views across the lake, especially from those huge granite boulders behind the camp at sunset, are superb. Though this area is isolated and little visited it is situated conveniently close to the route between some of Northern Tanzania's most popular National Parks.
We will take you to meet the Hadzabe hunter-gatherers that live in this desolate pocket, close to the shores of Lake Eyasi. Though this area is isolated and little visited, it is situated conveniently close to the route between some of Northern Tanzania's most popular National Parks. The Hazabe's tongue resembles the click languages of the Bushmen further south in the Kalahari, and they are traditionalists to the core – flatly refusing to change their culture and lifestyle for any part of our modern existence. Hunting involves ancient skills, tracking with bows made from giraffe tendons and lethal arrows laced with poison from a secret tree root. Their natural cures heal snake and mosquito bites, cuts and bruises faster than our modern alternatives, and the harsh environment is both a home and a classroom to all tribe members. Joining these skilful Bushmen on a morning hunt is a rare and precious glimpse into another world.
Day 19
Lake Eyasi – Lake Manyara National Park – Mto Wa Mbu – Tarangire National Park
After breakfast drive down the twisting and steep road to Lake Manyara National Park. A bird's eye view stretches over the Rift Valley, the sapphire blue waters of Lake Manyara shimmering directly below, nestled close to the base of the Great Rift Valley Escarpment. Vegetation and giant Baobab trees hug the steep incline.
The park is recognized for its incredible beauty, lush vegetation and tropical forests of giant fig and mahogany trees populated by large herds of elephant, as well as giraffe, buffalo, zebra and a variety of antelope. One pool is populated by large pod of hippos. The Manyara lions are well known for their tree climbing habits; lazily resting on the branches of an "Acacia Tortilis" tree. The birdlife is also abundant, including water birds such as flamingos, pelicans, hornbills and plenty of other species.
From Lake Manyara National Park the drive to Tarangire National Park. En route stop at Mto Wa Mbu and enjoy an assortment of tropical fruits, including papayas, mangos, bananas, before proceeding to Tarangire National Park where your camp crew awaits you.
Dinner and overnight: Kisima Ngeda Luxury Tented Camp FB
Day 20
Tarangire National Park
Enjoy a morning and afternoon game drive in Tarangire National Park, renowned for its huge elephant herds of elephants and giant Baobab trees. The mighty Tarangire River winds its way through the park and feeds it all year round, attracting large groups of wildlife, particularly during the dry season.
Dinner and Overnight: Tarangire Safari Lodge FB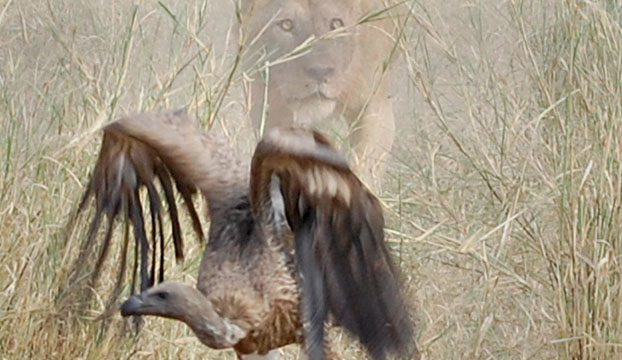 Day 21
Tarangire National Park – Arusha – fly back home
After breakfast say good-bye to your camp crew and the African wilderness before proceeding to Arusha, where you will have an opportunity to go shopping before being transferred to KIA lodge for lunch and a day room. FB