THE TEAM
AAFEEZ JIVRAJ, DIRECTOR OF OPERATIONS, SAFARI CONSULTANT & SAFARI LOGISTICS TPSSL
Aafeez Jivraj has been a safari operator and guide for many years and he still accompanies specialized groups in addition to managing his company, Tanzania Private Select Safaris, from its base in Arusha, Tanzania.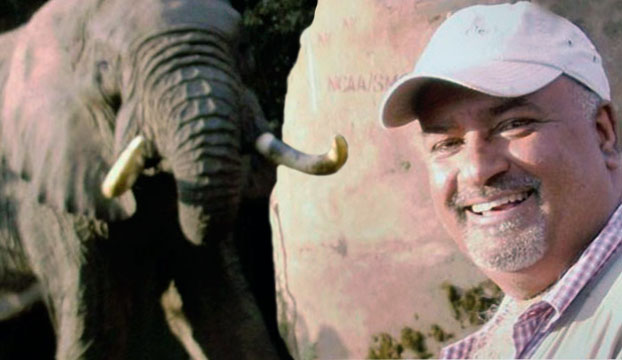 Aafeez has accumulated over 20 years of African bush experience in Tanzania, his homeland. Camping is his passion and he is more at home under canvas than in his house. Like every real bushman he loves the great outdoors, but his interests and commitment extend much further, including extensive anti-poaching and conservation coverage through 'Tanzanians for Wildlife,' on Facebook, as well as several other medias. His portfolio in bush experience is extensive, including broad knowledge in flora and fauna, bush tracking and survival.
From his love of the African bush and the survival of this natural heritage emerges an enthusiasm and devotion that is reflected in all his safari products; and the style and choices he makes in designing distinct, stylish and exhilarating itineraries. He has joined forces with Elvira Wolfer of Bush Trucker Tours in Kenya, which is the sister company to Tanzania Private Select Safaris. Aafeez is well traveled and knows Tanzania's wilderness like the back of his back hand and will readily make safari recommendations best suited to you. He likes off road driving and camping in remote areas where nature is at its best. Every year he tries to come up with new itineraries for his growing list of repeat clients.
ELVIRA WOLFER, MANAGING DIRECTOR
BUSH TRUCKER TOURS LTD (SISTER COMPANY OF TPSSL) – KENYA
In 1999 Elvira Wolfer traded a career in Swiss Banking for a life of adventure and the Safari trail when she joined Bush Trucker Tours in Nairobi. Prior to settling in Kenya she traveled extensively to Ecuador/Galapagos, Brazil, Argentina, Malaysia as well as spending 3 months managing a safari camp in Botswana. Elvira has a diploma in animal behavior and the safari guide silver badge (Kenya professional safari guides association) in addition to having extensive knowledge and accumulated experience of the African wilderness. 'My love for all animals and nature guided me to a life in Africa,' says Elvira. Elvira Wolfer is also a fluent German Speaking Safari Guide.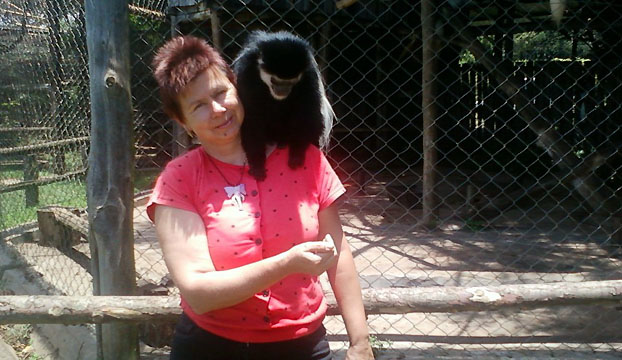 Mike Ndallo – TPSSL Front Desk and Operations Manager
Front Desk Manager, Mike Ndallo started his career in the safari trade from ground level as a young tent attendant up to his current position, through a combination of determination and dedication. Talking and selling safaris comes naturally to Mike, who exudes enthusiasm and knowledge.
Hugo Bathalemeyo Malya – Head Driver Guide
Hugo has been with Tanzania Private Select Safaris for a considerable time and has over 25 years of experience guiding safaris. Hugo has often been described, as having the eyes of an Eagle by clients and you will never go wrong with Hugo as your Safari Guide. His wide experience has included working with the late Hugo Van Lawick (wildlife photographer and film maker extraordinaire) who made Serengeti National Park and Ngorongoro Crater world famous. Hugo's passion for the African bush is contagious and he keeps the office well informed on wildlife movements 24/7 and through out the seasons. He is affectionately referred to as the 'Old Fox' of the company.
Tom Ng'omba – Driver Guide
Also known as 'Small Tom,' he advanced to a Safari Guide after working his way up as a tent attendant and assistant safari cook. He has now been a successful, professional Safari Guide for over 10 years. Tom is also a good 'hands on' mechanic, also boasts 'Eagle eyes,' and a natural awareness and instinct in the bush. He always wears a smile, particularly loves identifying birdlife and sharing his extensive knowledge on all aspects of wildlife.
Tom and Aafeez grew up playing together as young 'totos' (small children)
Dickson Mapunda – Driver Guide
Dickson by profession was originally a qualified electrical engineer, but it simply was not in his blood and he quickly opted for a far more exciting career as a Mountain Guide on Kilimanjaro. After successfully summiting over 100 times with clients, he progressed to becoming a Safari Guiding, and he has been guiding safaris for Tanzania Private Select Safaris for over 9 years. Like his colleagues at TPSSL, Dickson has a passion for the African bush and its wildlife.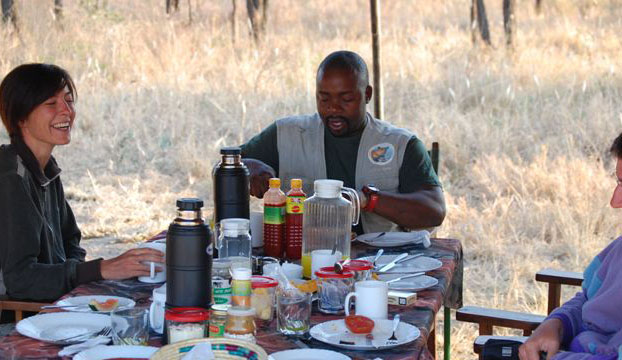 Godson Sillas – Driver Guide
Godson Joined Tanzania Private Select Safaris in 2004 having worked himself up from a radio operator with a major hunting safari outfitter to being a tracker. He chose not to pursue a career in hunting safaris, but rather use his tracking skills and wildlife knowledge for a more positive career as a photographic safari guide. Godson loves talking about culture and the history behind his people – the fierce and mighty Masai. Godson is well traveled and is fully knowledgeable on most of Tanzania's National Parks.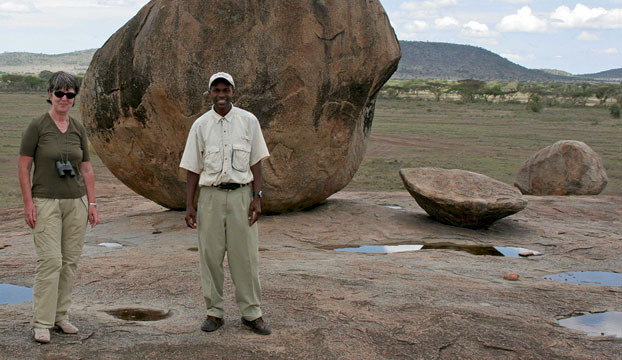 BABA TAU (PAUL) – HEAD COOK
They say, 'charming a person is easy through their stomach,' and Paul (better known as Baba Tau) is a specialist when it comes to this! He began his career with Aafeez as a tent boy, but quickly demonstrated a flare for cooking. He loves nothing better than creating tasty food ranging from wholesome, fresh soups to 5 course dinners, over little more than a camp fire, our metal trunk ovens and gas burners. Over the years he has put together a superb collections of dishes, which are huge hits with our clients in camp. Every day he bakes fresh bread and buns and he can create a meal in no time at all, to suite all and any specific dietary needs. Bon Appétit.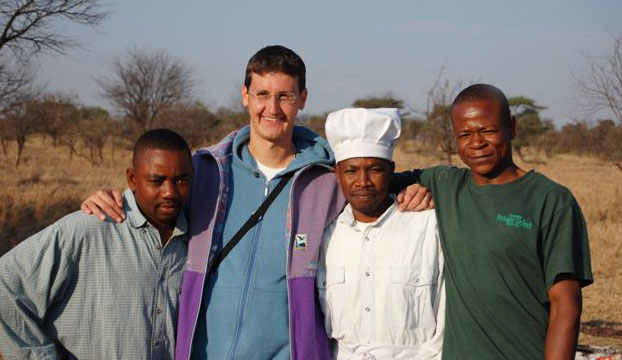 Kadhi Malan – Camp Manager
Kadhi has been with Tanzania Private Select Safaris since it was formed in 2003 and goes back a long way with Aafeez and his freelance Safari Guide days. By profession Kadhi is a football player (who played for the Tanzanian, division 2 Football team), but after injuries he turned towards a career within the safari industry. Kadhi is a born host and will be the first to welcome you into camp; and the first person you will see each morning when you leave your tent. Kadhi oversees all the daily routine and ops within the camp and has a good eye for detail. Nothing is too much effort and he prides himself in setting up great camps.
Our crew members have been hand picked for their experience.
They are good at what they do in there respective fields and all in all we have a crew of 20 staff.